NICHOLAS POL EXHIBIT HOSTED BY VLADIMIR RESTOIN ROITFELD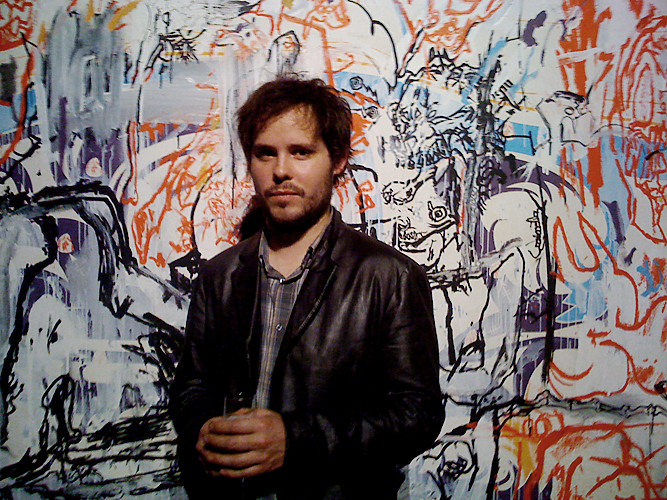 The evening of November 10th, 2009 was the debut of French artist Nicolas Pol's newest show exhibition entitled, The Martus Maw. This was Pol's first ever US exhibition, held at the old meat market on Essex street in New York.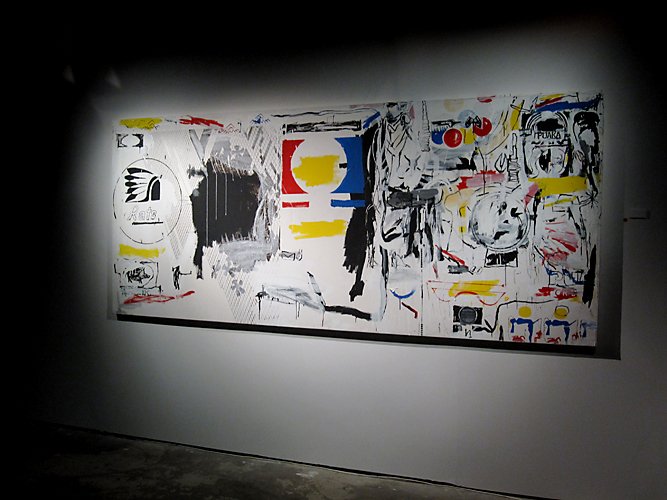 With the backing of Vladimir Restoin Roitfield some of the largest names in the fashion and art industries made an appearance to support this up and coming artist, including Jean Paul Gaultier, French Vogue editor Carine Roitfeld (Valdimir's mother), George Wayne from Vanity Fair among many others. The dimly lit warehouse was the perfect location to showcase these works of art. The images were each lit separately, glowing against the dark walls. The ambiance was reminiscent of the exhibit's of the 80's… with an edgy DJ, cocktails in over abundance and guests openly smoking and dancing about. Obvious influences by Warhol and Basquiat were apparent with the dark and violent statements expressed in some of the pieces. Haunting images of a wolf with a severed and bleeding head in "Lupus Gutus" and giant sweeping brushstrokes streamed across canvas in paintings such as "Crying" shows Pol's "fascination with the morbid." Nicholas seemed shy and awed at the same time by the excitement in the air. Without a doubt the influence of Vladimir combined with Nadine Johnson's PR team, they managed to pull off a dramatic New York launch for the talented artist.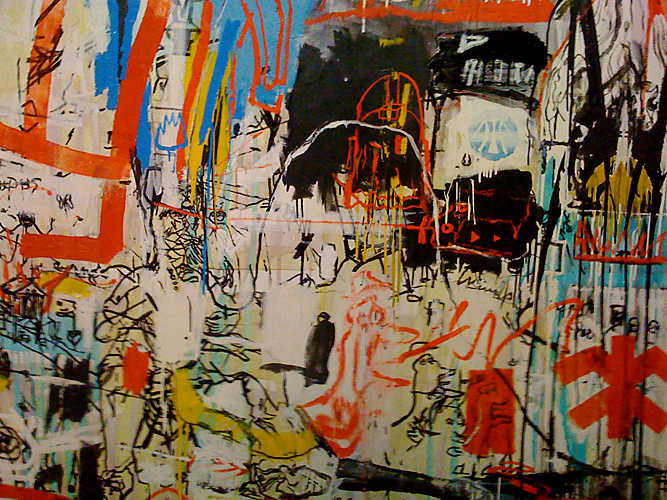 Indira Cesarine for XXXX MAGAZINE 2009