THE LAST EVENT OF THE GEN ART FOUNDATION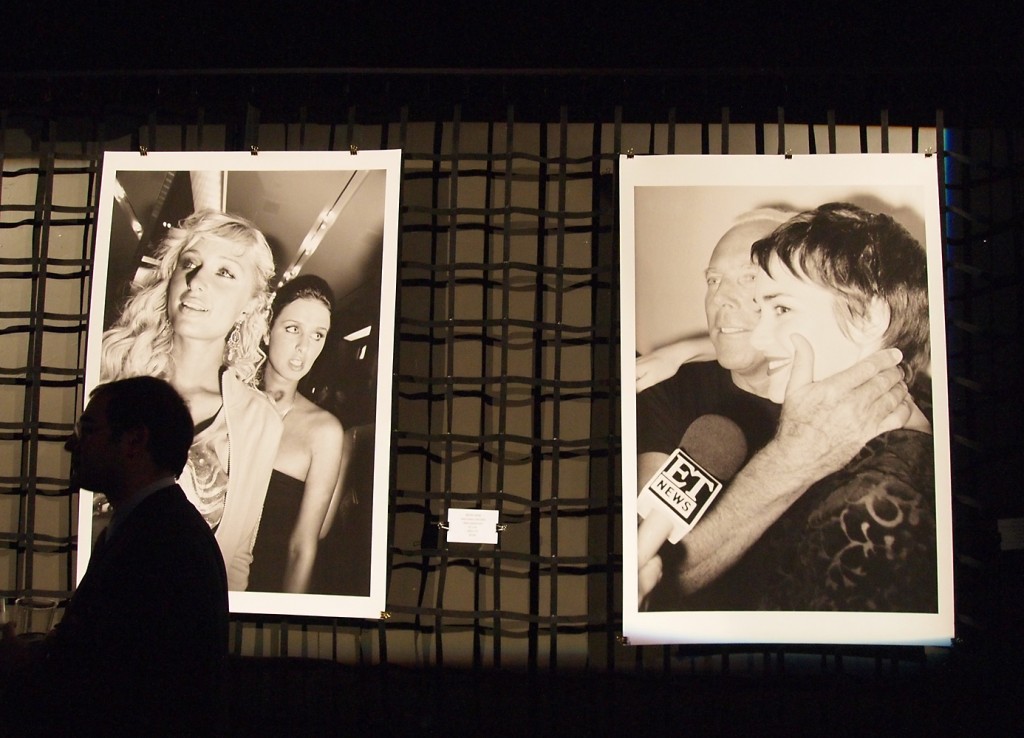 Gen Art "The Resurrection" Benefit Party showcased images by Agency 2.8
Life as a young artist in New York can be brutal. And, life as a talented, young artist in New York is even worse–not only for the artist, but for the world he or she leaves unaffected. So, how does a young artist introduce his or her work to the public? Certainly not by approaching Larry Gagosian with "hey check out my portfolio."
In 1993, Ian Gerard came up with an answer. He founded the Gen Art Foundation with a vision to help young talent find the proper environment out of which to emerge. Edward Norton, Eva Amurri, Zac Posen, and Rooney Mara (The Social Network) are just some of the big names introduced by the Gen Art network. "We had relationships with the industries," said Gerard, "But we made it easier. We didn't have to play by anyone's rules."
Gen Art offered the space, resources and a peer audience for emerging talent, "people who were fans of talent but who may not be part of those worlds," And by "those worlds", Gerard means where the already-established play and work behind closed doors. Now the doors of the Gen Art Foundation have closed, too.
A shift in corporate sponsorship caused the Foundation to go bankrupt in July. The Gen Art Foundation, according to Mr. Gerard, had been "heavily invested" with CitiBank, American Express, and Acura. In the wake of the recession, these sponsors cut their budgets by 70%, leaving the foundation with minimum financial support.
Since it began, the Gen Art Foundation has hosted over 1,000 events for introducing new artists. In early November, thousands of people came to the Hudson Hotel to celebrate the Foundation's last party. The idea behind this "Resurrection Party," was to raise money for the Gen Art artists, many of whom were left unpaid by fleeing sponsorship.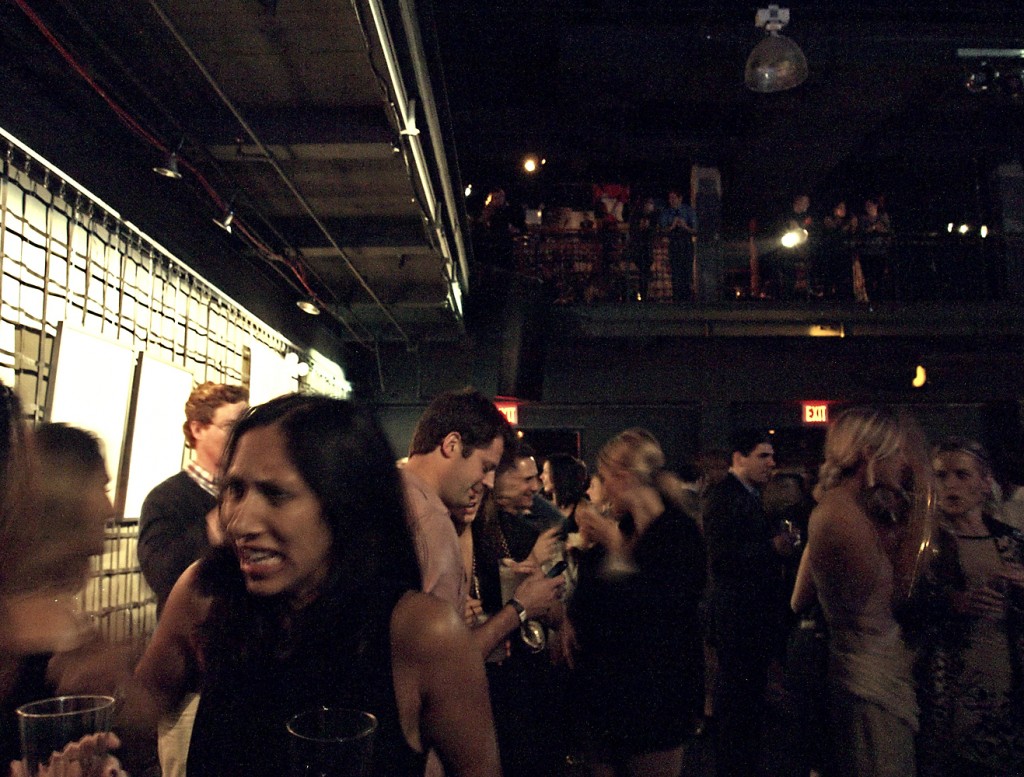 Crowds at "The Resurrection" benefit
At the "Resurrection Party," a diverse crowd whirled about the double-decker space. Absolute Vodka spilled about, while VIPs–separated by way of the trendy Rumba Time watches–filled the top floor.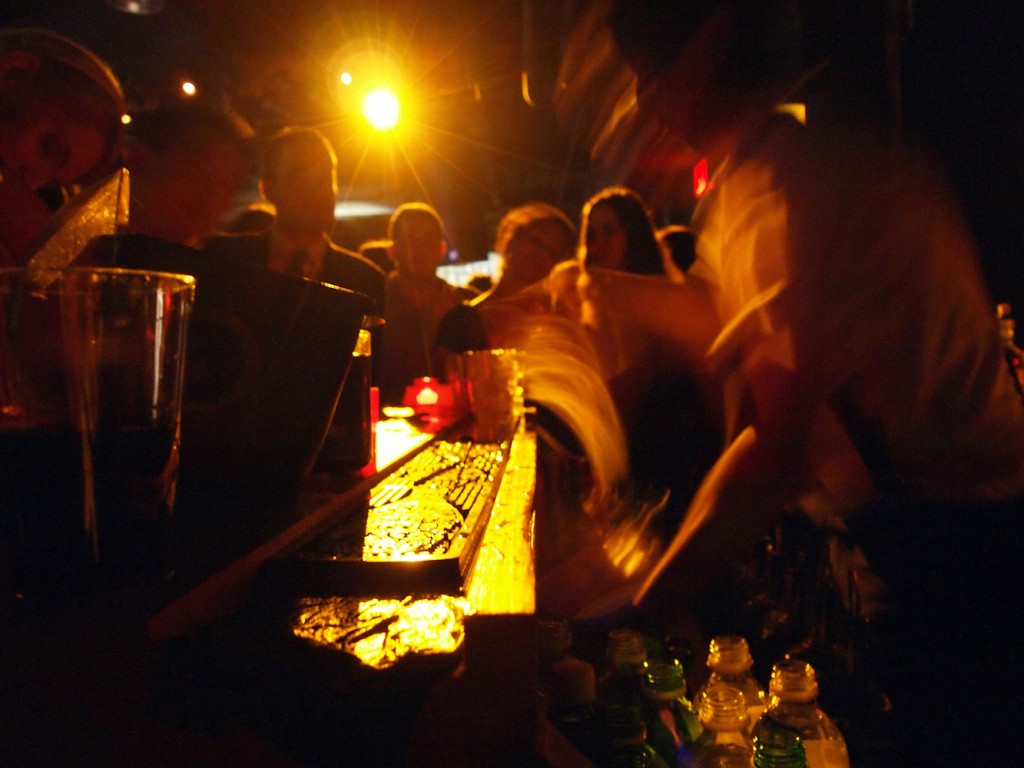 Music was loud and vibrant, while photographs by 5 emerging photographers from Agency 2.8 (as in the aperture setting) hung from the walls. Center-stage, a live photo shoot took place, and the Papparazzi didn't shy away from interaction.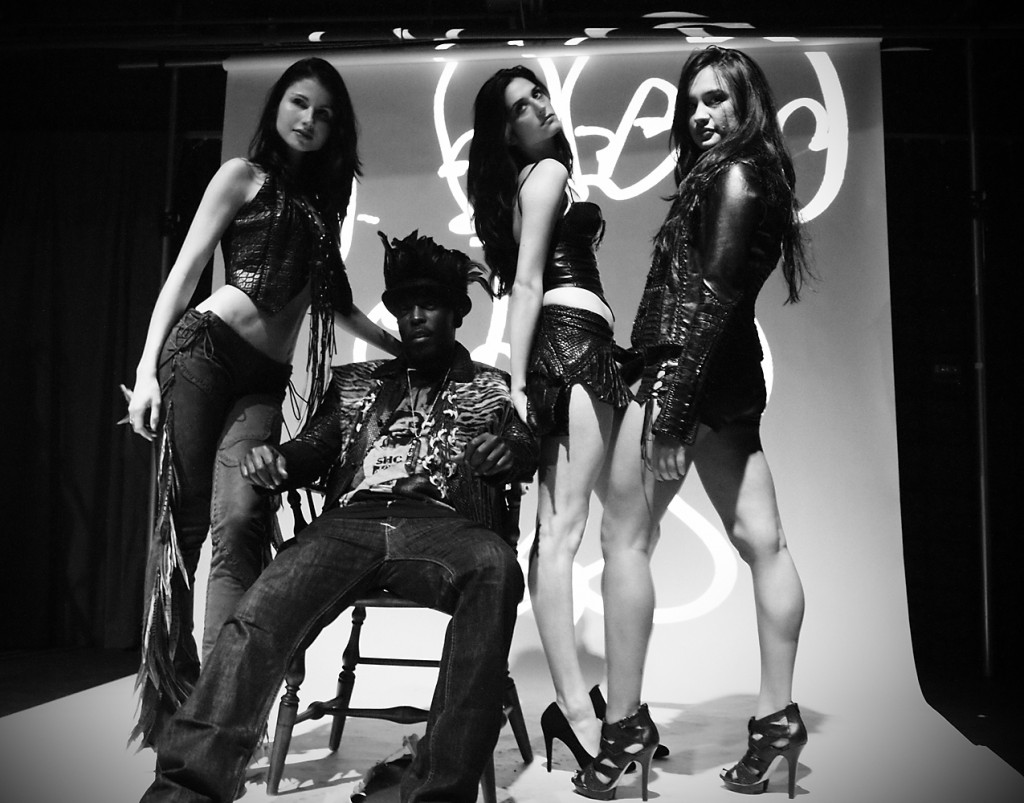 From Mr. Gerard, "If it is the last Gen Art event we will be ending on a good note."
–
Article and photos by Rena Silverman for XXXX Magazine