Evening with Detmar Blow Included Gallery Exhibition of Iconic Images & Artifacts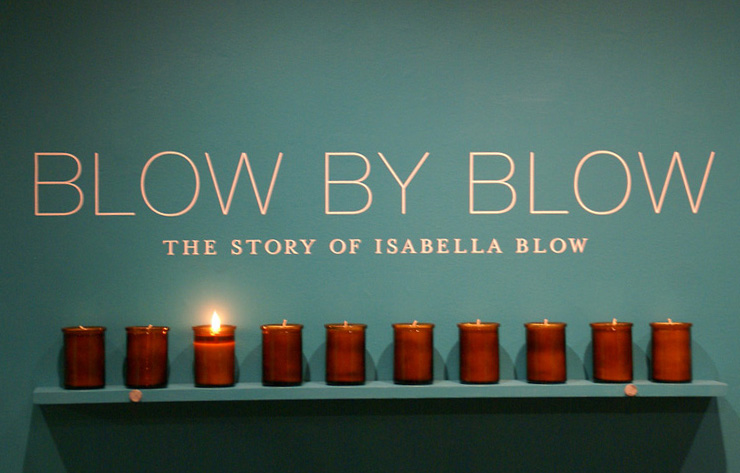 On November 3rd, Anthropologie with Detmar Blow and Tom Sykes celebrated their book launch "Blow by Blow": The story of Isabella Blow. The evening started with cocktails at 50 Rockefeller Plaza followed by intimate dinner at Corsino Cantina at 637 Hudson Street at Horatio Street in New York City hosted by Anthropologie's co-presidentsWendy Wurtzburger and Wendy McDevitt along with Lucy Sykes and Euan Rellie.
Isabella Blow was a fashion guru in the international fashion world, for whom she has been a bastion, credited with the discovery of successful figures as Alexander McQueen, Philip Treacy, Sophie Dahl and Stella Tennant. Detmar Blow, Isabella's husband did a special reading from the book that evening.
As an honor to Isabella Blow and appreciation towards Fashion as art, Anthropology dedicated a gallery space to exhibit photographs and artifacts including the Disc Hat and Hellraiser Hat, belonging to Isabella Blow, at the Rockefeller Center store. The gallery exhibit will remain on view to the public until November 29th.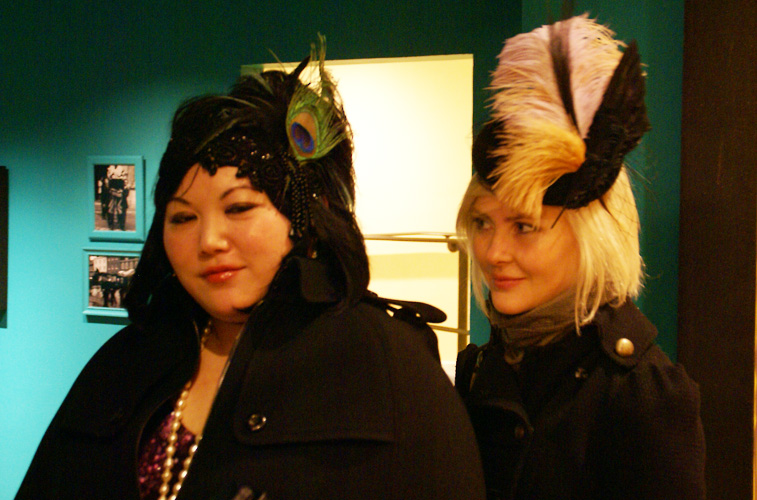 Attendees includeAllison Sarofim, Annabel Tollman, Aimee Cho, Bonnie Morrison, Detmar Blow, Euan Rellie, Gretchen Mol, James Coviello, Julia Frakes, Keith Johnson, Lucy Sykes Rellie, Lynn Yaeger, Tom Sykes, Wendy McDevitt, Wendy Wurtzburger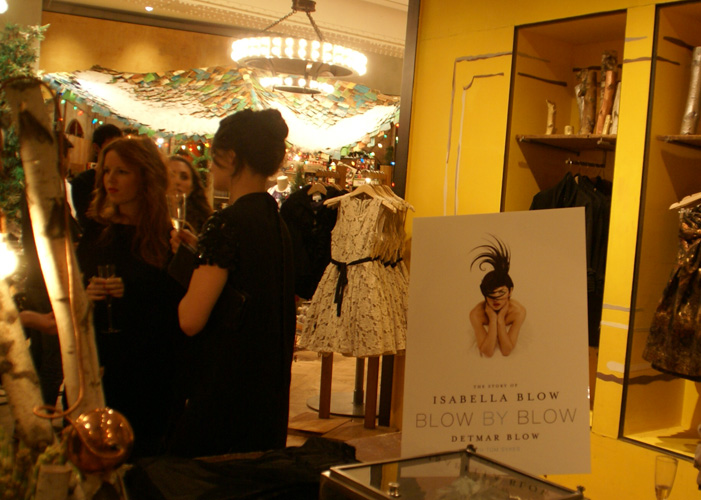 Blow by Blow recounts the story of Isabella Blow as told by her husband Detmar Blow and co-written by Tom Sykes.
XXXX Magazine creative director, Indira Cesarine, had worked with Isabella Blow and recalls her dramatic presence and fearless iconic fashion style. "I met Isabella for the first time at a Brit Awards party thrown by Duran Duran. She was with my friend Matthew Mellon who introduced us, and of course was wearing one of her signature hats, which without a doubt managed to not only give her a dramatic presence but maintained a distance from herself and the rest of us mere mortals. Later that year I ended up shooting a fashion story for Tatler Magazine while she was Fashion Director. She was admired by many and inspired even more. "
Photographed & Written by Sravs Atluri, XXX Magazine