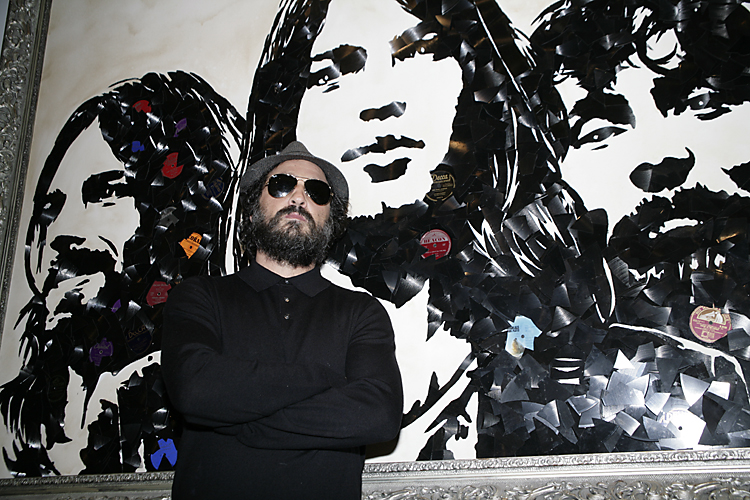 Controversial L.A. "street artist", Mr. Brainwash takes to the New York City art scene with the opening of his "Icons" show in the meat packing district on Sunday February 14th. First brought to the public eye when LA Weekly profiled the artist in a cover story, Mr. Brainwash continues to be a much-discussed figure as the star of infamous street artist Banksy's documentary "Exit Through the Gift Shop", which premiered last month at the Sundance Film Festival.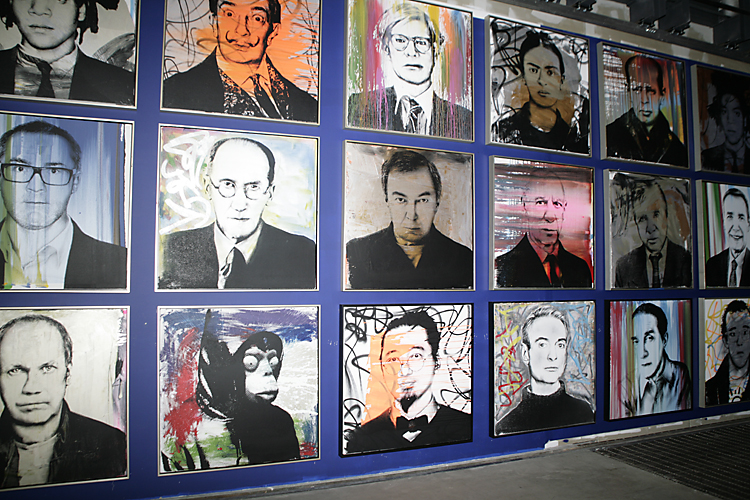 Thierry Guetta or "Mr. Brainwash" jam packed his massive art Icons show into two floors of a 15,000 square foot space. The show features portraits of pop culture icons; Madonna, Obama, Michael Jackson, James Brown and the Beatles, among many others, all interpreted through old broken records placed on canvas and silk screens with touches of spray paint. Wether you love him or you hate him, Art Icons is sure to be one of the largest and most lavishly funded art shows of the year, and is well worth seeing.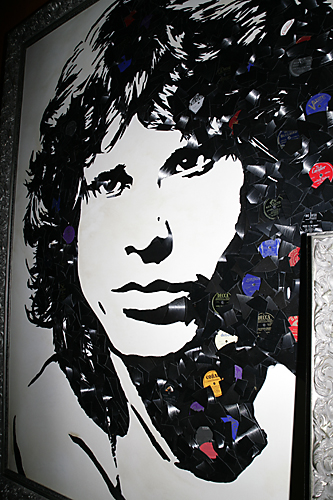 Mr. Brainwash: Icons is open now until March 31 at 415 West 13th Street between Ninth Avenue and Washington Street in the Meatpacking District.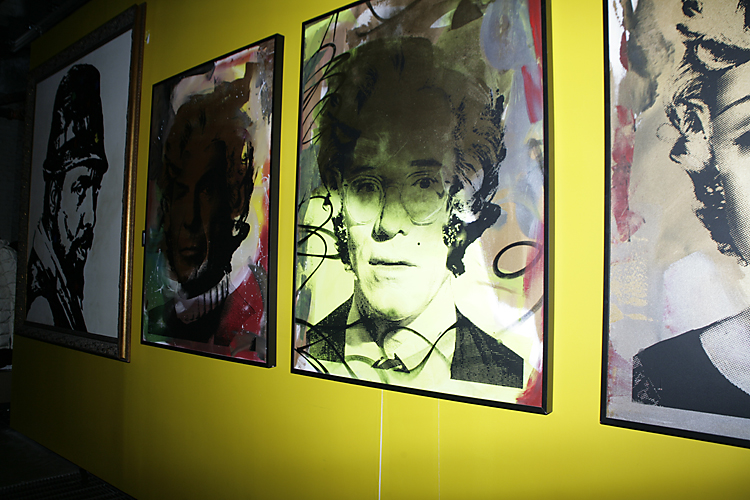 —
Photography by Jeffry Gamble exclusively for XXXX Magazine