XXXX MAGAZINE SURREAL ISSUE LAUNCH PARTY JUNE 23RD
[slidepress gallery='xxxx-magazine-surreal-issue-screening-launch-party'] SCREENING AT STUDIO CESARINE

XXXX Magazine celebrated the upcoming 2nd issue based on the theme "Surreal" with a reception & screening of the fashion and video art films premiering in the issue, as well as after-party at Provocateur Lounge in Manhattan. The night started out at 7pm with a champagne cocktail at Studio Cesarine in Tribeca, to a packed house of guests.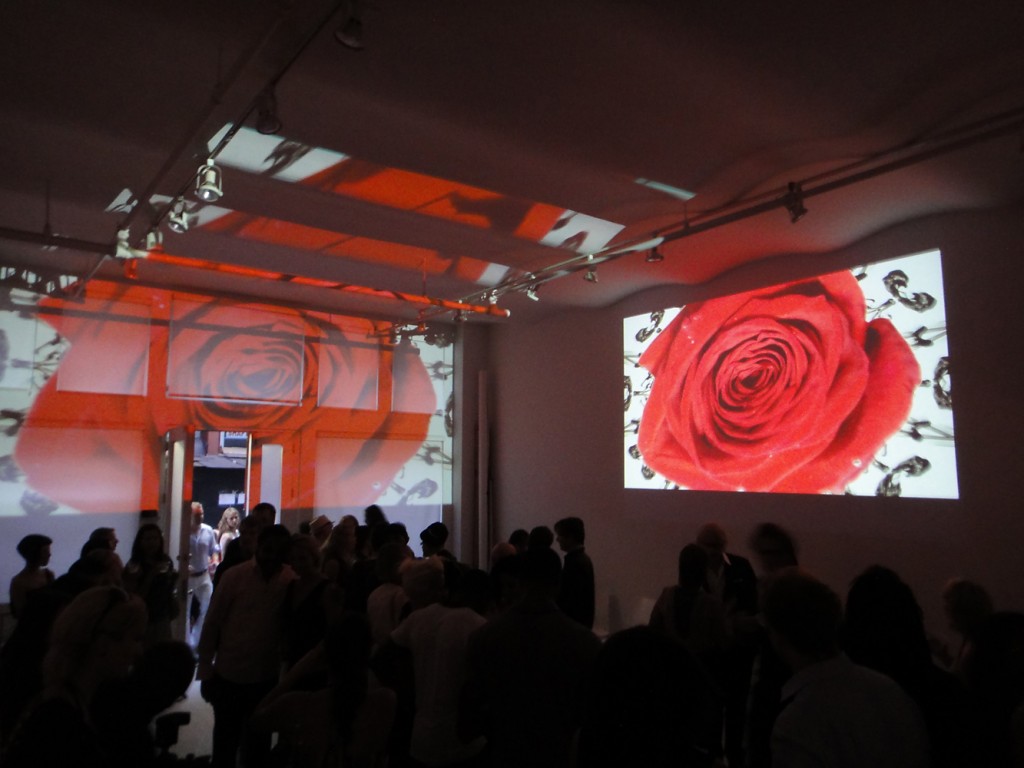 Directors and artists with films in the screening included PATRIK ANDERSSON, INDIRA CESARINE, JORDAN DONER, MONIKA ELKEV, MENELAOU & RUEBERG, PHANTASMIC TV, TIZIANO MAZZILI, BENJAMIN MARLOWE, BO SUL KIM, DAVID BOWERS, PATO GUILLAMON, SOPHIA DEININGER, ULTRA VIOLET, MICHAEL DAKS, DEBORAH FREEDMAN, and JOHN PAUL ZUVIATE.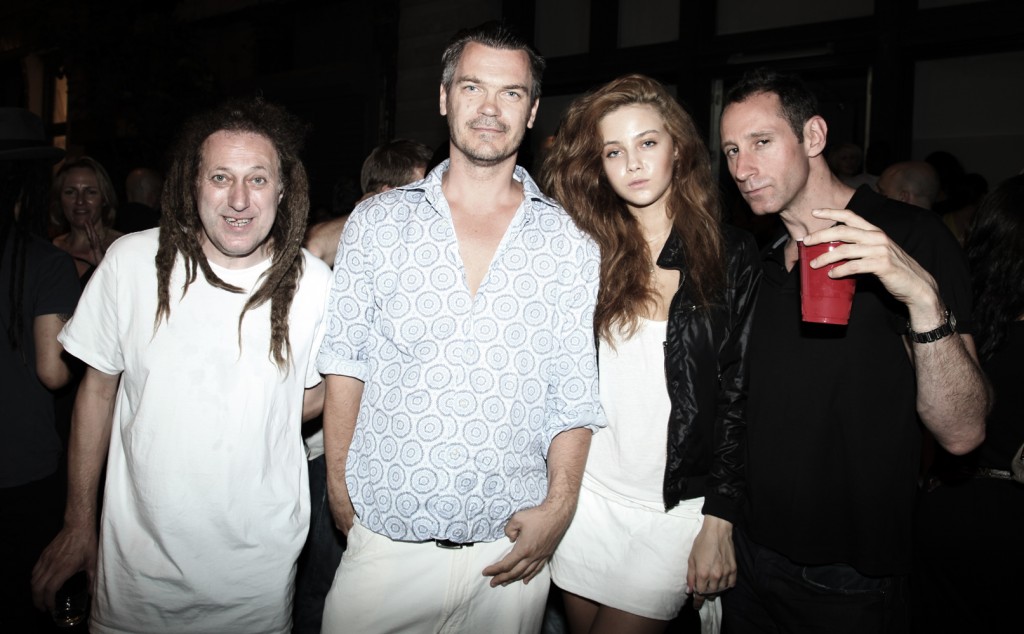 Patrik Andersson & Jordan Doner with guests at the XXXX Magazine Surreal Launch Party
Starring in the productions were: TAYLOR BAGLEY, SHARAN BALA, MEY BUN, STEF, SOLANGE WILVERT, NINA DE RAADT, LUCIA, ANNA L., BEATA GRABOWSKA, INESSA, CLEMENTINE STEVENS, KATYA POLYAEVA, YULIA V, KLARA, ANITA, ANASTASIA KOVELI, BARABARA MORSBOEL, CHRISTOPHER J OVEREND, ANTON OSTROVSKY, JUDE, TIZIANO MAZZILI, ALEKSANDRA MARTYNYUK, JESSICA PIANI, CLINT SNOW, JENNIFER CHEN, ULTRA VIOLET, MARIAH BONNER, MARTA MORRILLA, MIKAELA, OLGA A, VALENTINA and VALERIA LEONOVA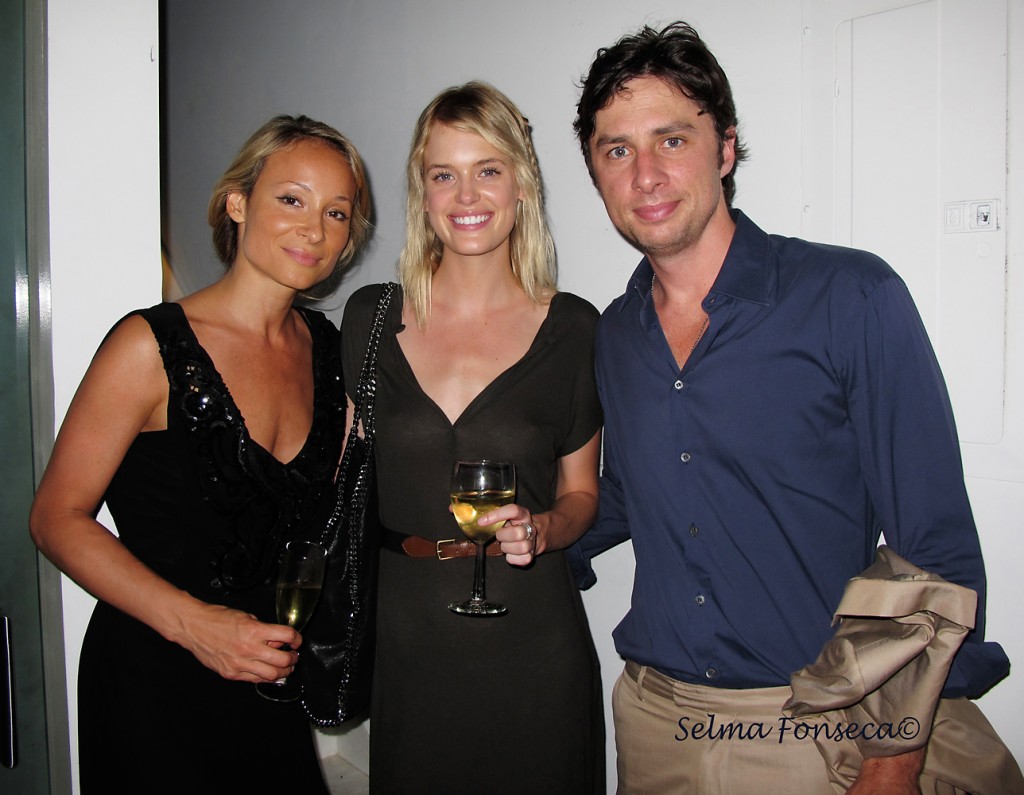 Creative Director Indira Cesarine with model Taylor Bagley & Actor Zack Braff at the XXXX Surreal Issue Screening at Studio Cesarine
Afterwards everyone headed over to Provocateur Lounge where there was a video installation with 3 more projections set up in the garden lounge space , and an open bar from 9:30 – 11:30… With over 800 RSVP's for the evening, it was a brilliant start for the new issue.
AFTER PARTY AND VIDEO ART INSTALLATION AT PROVOCATEUR LOUNGE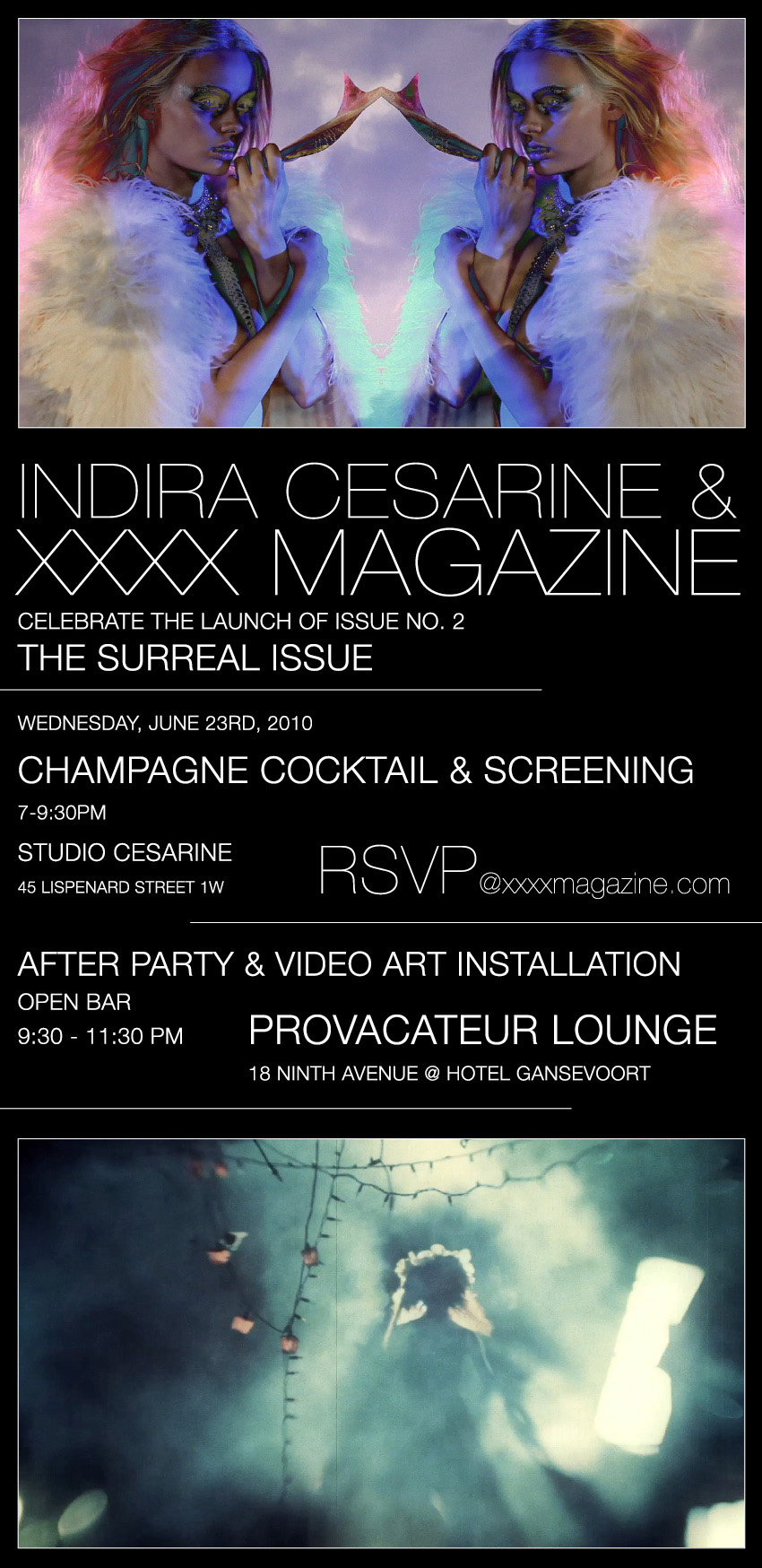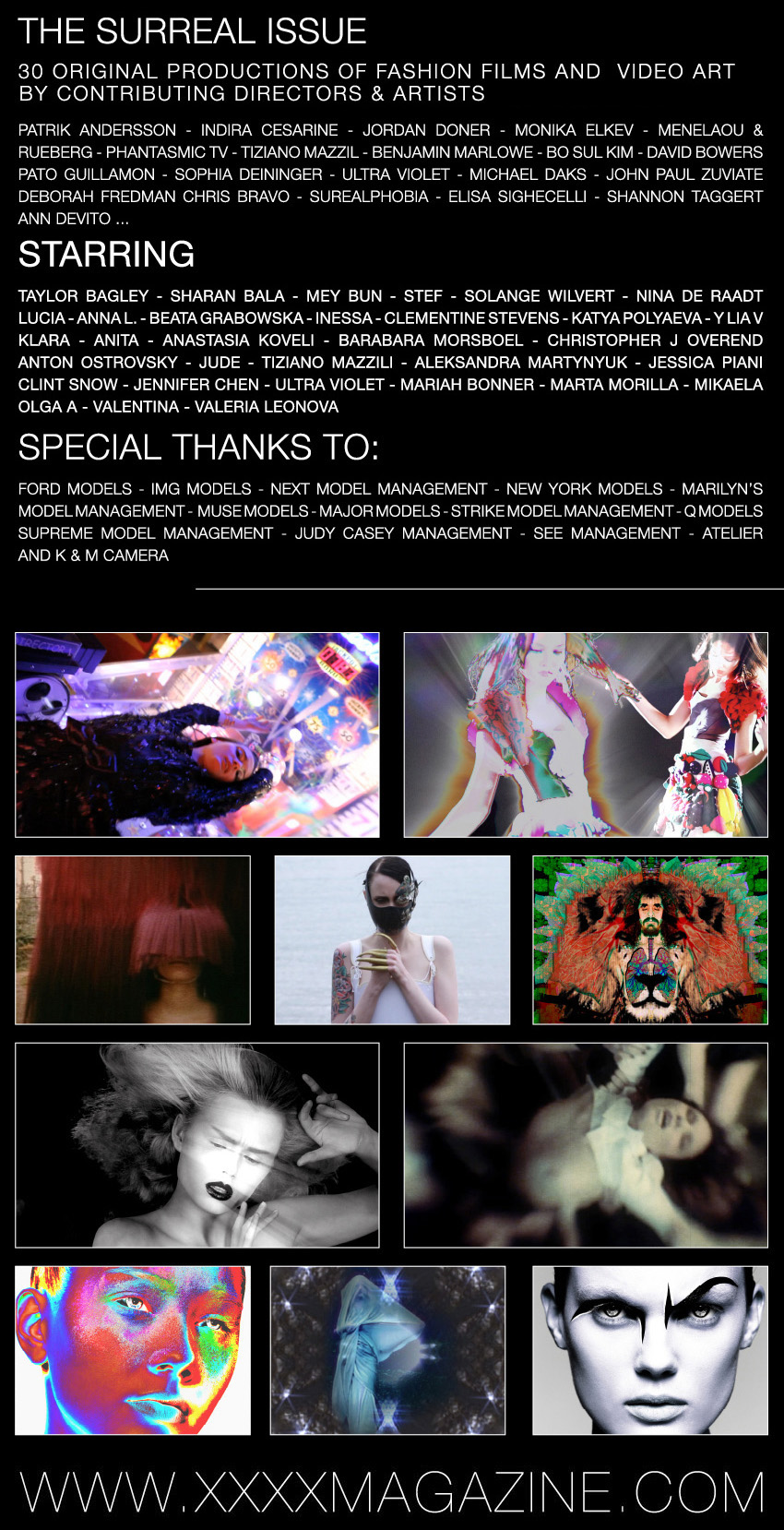 ——-
Photography by Jeffrey Gamble, Indira Cesarine, Edward Jahn and Selma Fonseca