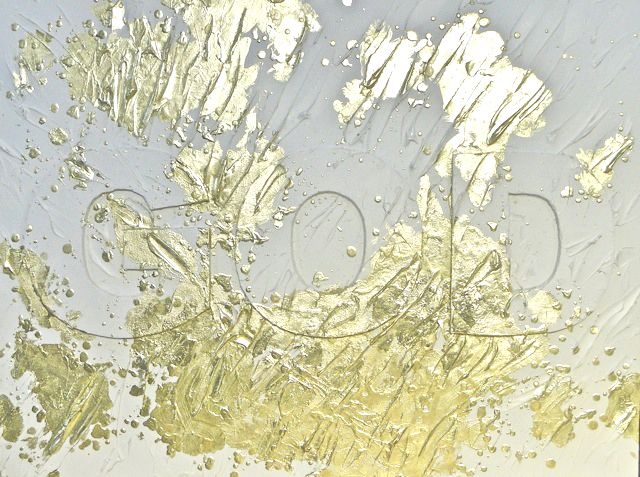 (ART) AMALGAMATED AND ART HEALING MINISTRY PRESENT ALEXANDER MELAMID: HELL/HEAVEN
OPEN THROUGH JANUARY 10 – FEBRUARY 23
Two venue exhibition:
HELL
317 10th Avenue
New York, NY
HEAVEN
130 W 29th Street Suite 1004
New York, NY
Some of the most vivid imagery associated with late 2010's "Arab Spring" shows crowds burning photos of detested dictatorial leaders. This mode of protest resurfaced in 2012 as the Russian punk band Pussy Riot set posters of President Vladimir Putin ablaze during a music video or the Greeks furious of the austerity program burning a banner depicting Chancellor Angela Merkel of Germany. Through destroying images of perceived power and sanctity with no clear vision of what would come after a wished demise, these iconoclastic insurgents euphorically expressed a longing for freedom. With these dire images, Alexander Melamid came to conceptualize the historic paradigms of revolution versus deification and how mass audiences oscillate between admiration and devotion, to a collective disdain and banishment.
At 317 10th Avenue, Melamid will portray Hell through a series of "image burning" videos. Mr. Melamid will deep fry portraits of iconic cultural figures of the 20th century. Metaphorically destroying these venerated icons becomes a cleansing ritual, one that would free the viewers to explore art and their world views without the burden of enshrined historical ideologies.
Concurrently, at 130 W 29th St, Suite 1004, the artist will portray Heaven as a series of paintings plated in 14-karat gold on white enamel with raised letters spelling "God". This turn to gold looks to reengage the historic orthodoxy of art and recapture it within a contemporary context. Gold, once the material of choice for icons and illuminated texts, was equally visible within the art of the old Masters. The omnipresence of gold in the edifices built across the world as art cathedrals was symbolic of the union of art and religion. In contrast, silver and/or titanium (such as Frank Gehry's Bilbao Museum, with its titanium silverfish skin outshining the old gold of Christian domes and cupolas) became an elemental symbol of post- contemporary aesthetic authority purging religion and spirituality from art.
Offering a devil's advocate approach to power dynamics, revolution, idolatry and iconoclasm, the artist's representation of Heaven revisits gold as the symbol of dominance and spirituality within art and society. Traveling between the gallery and the artist's studio, the viewer is given ample time to consider the twin aspects of Hell and Heaven.
ALEXANDER MELAMID (born 1945, Moscow, Russia) is a major artist who began his career in the Soviet Union of the mid 1960s. He came to prominence in the 1980s as one half of the duo, Komar & Melamid, who were known for their creation of Sots Art, an influential Russian version of Pop Art that satirized Soviet Socialist Realism. Many further projects were completed, includinga landmark 1997 piece, People's Choice,where the artists polled people in 17 countries around the world for their art preferences and painted works based on the statistical results. The duo split in 2004, after which Melamid went on to re-engage with fundamentals of art, painting Velasquez-like portraits of modern 'icons.' In 2011, Melamid began an ongoing conceptual art project, The Art Healing Ministry, which is a practicing clinic where the power of art is used to heal the sick and afflicted.
Melamid's work is included in the collections of MoMA, The Metropolitan Museum, The Guggenheim Museum and The Victoria and Albert Museum, to name a few and was exhibited at Documenta 8 in 1987 and Venice Biennale 1999.