"STREET SMART" Exhibit – New York
Curated by Heidi Lee, Street Smart presents an overview of the current street art scene featuring some of the most influential street artists of our time. Gary Baseman, Tim Biskup, Blek le Rat, D*Face, Dalek, Ron English, Date Farmers, Shepard Fairey, Doze Green, Keith Haring, James Jean, KAWS, Mark Ryden, Jeff Soto, Robert Williams, and WK Interact.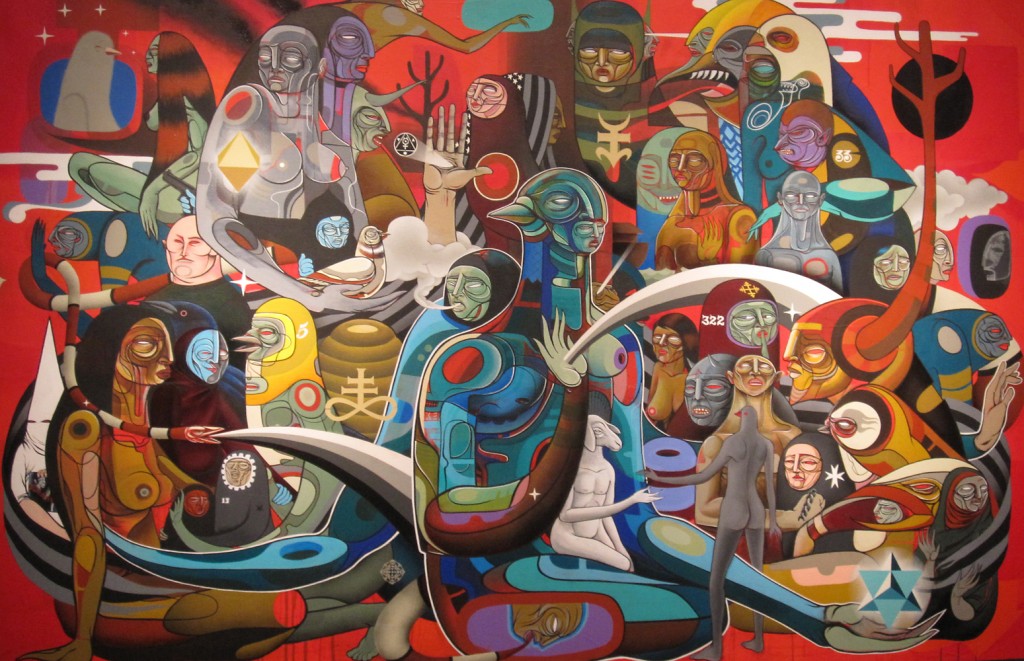 Street art, as a fine art genre, has been challenged since its inception in the 1980s and endured much resistance from society and art critics alike. Recently, it experienced a revival and the value and importance of street art cannot be denied. There are books, exhibitions, auctions and academic discussions about the subject.
Despite the current recession, street artists have successfully crossed over from lowbrow to high culture and can now indulge freely in their newly established means of expression. The exhibition Street Smart illustrates how they continue to break new ground working across varied media including paintings, prints, multiples, sculpture and street walls. Focusing on urban and graffiti artists who have been marginalized until recent years, works by the most important players of the street scene have been selected. The show serves as an overview of the current state of street art, while following the history of underground art, activism and graffiti and its eventual acceptance into the art historical canon.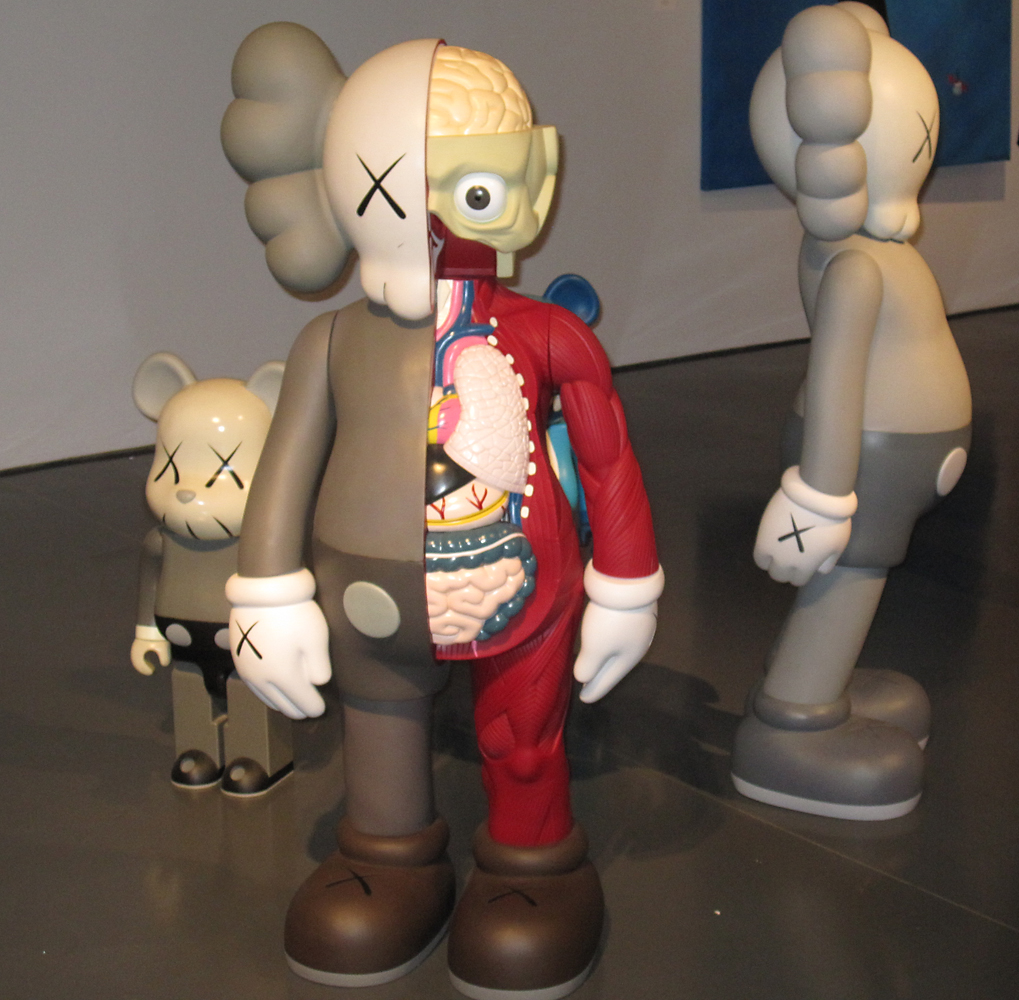 Doze Green's singular aesthetic combines both a figurative abstraction and a symbolist approach to create metaphysical concepts. From his urban background and involvement in the early hip-hop graffiti movement of New York City in the late 1970s through early 1980s, he transitioned from creating art in the streets and subways to making work to be displayed in art galleries.
Street Smart provides an insightful view into the conceptualization and making of this diverse and mercurial subculture of art. Both emerging and established artists working in the areas of street art, pop surrealism, lowbrow, illustration, comic book, tattoo and printmaking are featured in the show. Taking cues directly from American culture as they witnessed it first hand on the streets, many artists started out making t-shirts, toys, record covers, sneakers, and other simple, low cost materials that were available. Street art gallery owner Jonathan LeVine stated, "I don't believe that art has to be pretentious and so serious…(artists) can be successful while being fun, accessible and intelligent." Street Smart celebrates street art and offers a vibrant, unadulterated perspective on the current urban art scene.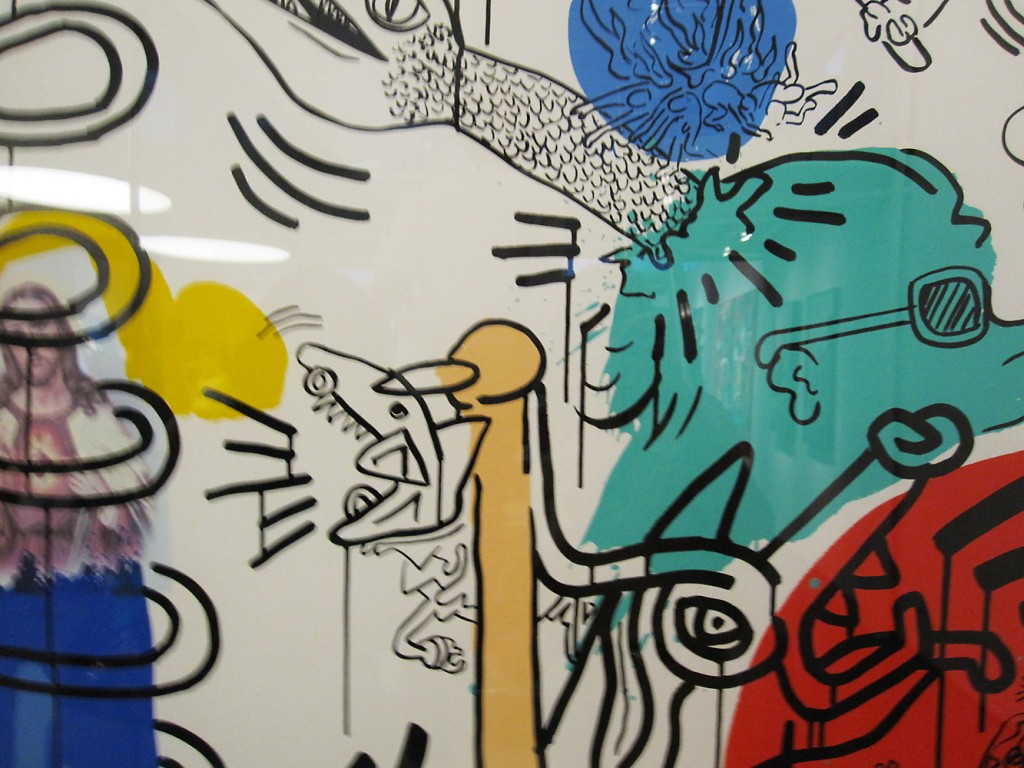 Affirmation Arts 523 West 37th Street (Between 10 and 11th Avenues)
Gallery hours are Tuesday-Friday 10am-6pm and Saturday 11am-5pm
—
Indira Cesarine for XXXX Magazine