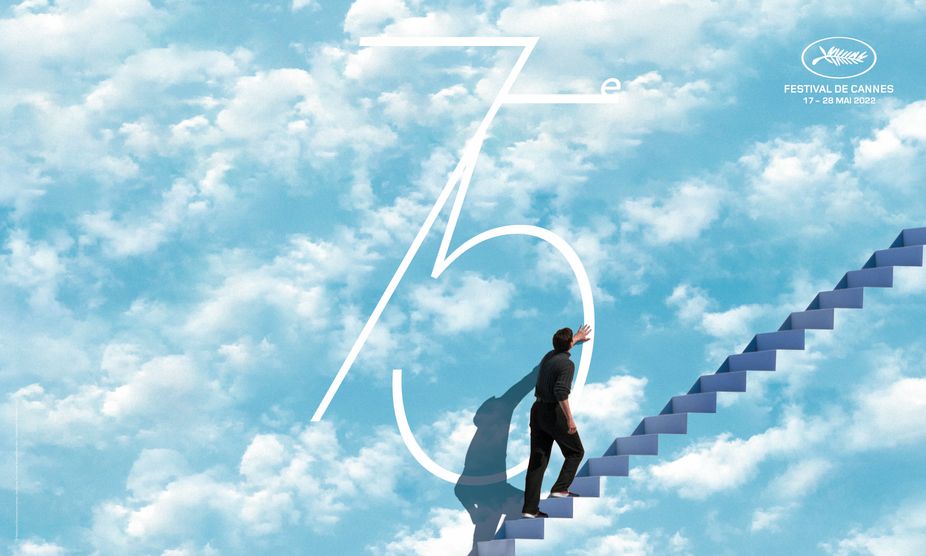 International Cannes Film Festival
May 17-28, 2022
As the world slowly begins to settle back, we are seeing the emergence of rescheduled prestigious events that have been missed during Covid-19. France's prominent film festival, Cannes Film Festival will be celebrating its 75th year. The annual international festival is set to take place from May 17-28th. After the festival's cancellation in 2020 and the presence of Covid-19, Cannes will be having an exciting return this year. This May the Cannes will be coming back with extraordinary films, and no other than talented actor Vincent Lindon who previously won Best Actor in 2015 will be the Cannes Jury lead.
Gifted French actor Vincent Lindon will be the president of the Jury of the 75th annual Cannes Film Festival, along with notable jury members including Deepika Padukone and Jeff Nichols. Together with eight jury members, Lindon will present the Palme d'Or to one of the 21 films in competition on Saturday, May 28, during the closing ceremony, to be broadcast live by France Télévisions and Brut. "With my Jury, we will strive to take the best possible care of the films of the future, all of which carry the same secret hope of courage, loyalty, and freedom, with a mission to move the greatest number of women and men by speaking to them of their common wounds and joys. Culture helps the human soul to rise and hope for tomorrow." – Vincent Lindon, Jury President.
This year, L'Atelier will be hosting its eighteenth edition, which will invite to the Cannes Film Festival 15 directors whose projects have been considered promising and have great potential. L'Atelier provides its chosen participants access to international co-productions, thus accelerating the film's completion. L'Atelier was created in 2005 to stimulate and grow creative filmmaking and encourage the emergence of a new generation of filmmakers. For L'Atelier's 18th edition, 15 projects from 15 countries have been selected. The official L'Atelier edition is filled with talented participants and remarkable projects including Anna Ist (dir. Rosanne Pel), Chimbo CheBere (The Hyenas Song) (dir. Naishe Nyamubaya), Cotton Queen (dir. Suzannah Mirghani), Guria (dir. Levan Koguashvili), Hamlet from the Slums, (dir. Ahmed Fawzi Saleh), Made in EU (dir. Stephan Komandarev), Philax (dir. Rûken Tekes), Sam (dir. E del Mundo), The Beer Girl In Yangoon (dir. Sein Lyan Tun), The Blind Ferryman (dir. Ali Al- Fatlawi), The Doubt (dir. Ihab Jadallah), The Forest (dir. Tomas Weinreb & Petr Kazda), The Last Tears Of The Deceased (dir. Beza Hailu Lemma), Where The Rivers Begins (dir. Juan Andres Arango), You Are My Everything (dir. Michal Vinik).
See below for the 2022 Cannes Official selection:
Competition:
Holy Spider (dir. Ali Abassi)
Forever Young (dir. Valeria Bruni Tedeschi)
Crimes of the Future (dir. David Cronenberg)
Tori and Lokita (dir. Jean-Pierre et Luc Dardenne)
Stars at Noon (dir. Claire Denis)
Brother and Sister (dir. Arnuad Desplechin)
Close (dir. Lukas Dhont)
Armageddeon Time (dir. James Gray)
Broker (dir. Kore-eda Hirokazu)
Nostalgia (dir. Mario Martone)
RMN (dir. Christian Mungiu)
Triangle of Sadness (dir. Ruben Östlund)
Haeojil Gyeolism/Decision To Leave (dir. Park Chan-Wook)
Showing Up (dir. Kelly Reidhardt)
Leila's Brothers (dir. Saeed Roustaee)
Boy From Heaven (dir. Tarik Saleh)
Zhena Chaikovskogo (dir. Kirill Serebrennikov)
Bora Bora (dir. Albert Serra)
Mother and Son (dir. Léonor Serraille)
EO (dir. Jerzy Skolimowski)
Le Otto Montagne (dir. Charlotte Vandermeersch, Felix Van Groeningen)
Out of Competition:
Top Gun: Maverick (dir. Joseph Kosinski)
Elvis (dir. Baz Luhrmann)
Masquerade (dir. Nicolas Bedos)
Novembre (dir. Cédric jimenez)
Three Thousand Years Of Longing (dir. George Miller)
L'Innocent (dir. Louis Garrel)
Un Certain Regard:
Father and Solider (dir. Mathieu Vadepied)
Les Pires (dir. Lise Akoka, Romane Gueret)
Kurak Günler/Burning Days (dir. Emin Alper)
More Than Ever (dir. Emily Atef)
Metronom (dir. Alexandru Bela)
Sick of myself (dir. Kristoffer Borgli)
All the People I'll Never Be (dir. Davy Chou)
Domingo Y La Niebla/ Domingo and The Mist (dir. Ariel Escalante Meza)
Mediterranean Fever (dir. Maha Haj)
Plain 75 (dir. Hayakawa Chie)
War Pony (Riley Keough, Gina Gammell)
Corsage (dir. Marie Kreutzer)
The Stranger (dir. Thomas M. Wright)
Bachennya Metelyka/Butterfly Vision (dir. Maksim Nakonechnyi)
Harka (dir. Lofty Nathan)
Vanskabte Land/Volada Land (Godland) (dir. Hlynur Pálmason)
Rodeo (dir. Lola Quivoron)
Joyland (dir. Saim Sadiq)
The Silent Twins (dir. Agnieszka Smoczynska)
The Blue Caftan (dir. Maryam Touzani)
Midnight Screenings:
Hunt (dir. Lee Jung-Jae)
Smoking Causes Coughing (Quentin Dupieux)
Moonage Daydream (dir. Brett Morgen)
Rebel (dir. Adil El Arbi, Bilal Fallah)
Cannes Premiere:
Dodo (dir. Panos H. Koutras)
Esterno Notte (Exterior Nights) (dir. Marco Bellocchio)
Irma Vep (dir. Olivier Assayas)
Nos Franigns (dir. Rachid Bouchareb)
Don Juan (dir. Serge Bozon)
La Nuit Du 12 (dir. Dominik Moll)
Diary Of A Fleeting Affair (dir. Emmanuel Mouret)
As Bestas (dir. Rodrigo Sorogoyen)
Special Screenings:
Jerry Lee Lewis: Trouble In Mind (dir. Ethan Coen)
The Natural History of Destruction (dir. Sergel Loznitsa)
All That Breathes (dir. Shaunak Sen)
My Imaginary Country (dir. Patricio Guzman)
The Vagabonds (dir. Doroteya Drumeva)
Feminist Ripost (dir. Marie Perennès, Simon Depardon)
Remains of the Wind (dir. Tiago Guedes)
Little Nicholas Happy As Can Be (dir. Amandine Fredon, Benjamin Massoubre)
Marceli (dir. Jasmine Trica)
Salam (dir. Mélanie "Diam's" Houda Benyamina, Anne Cissé)